Published on: Sunday, 31 January 2016
// sports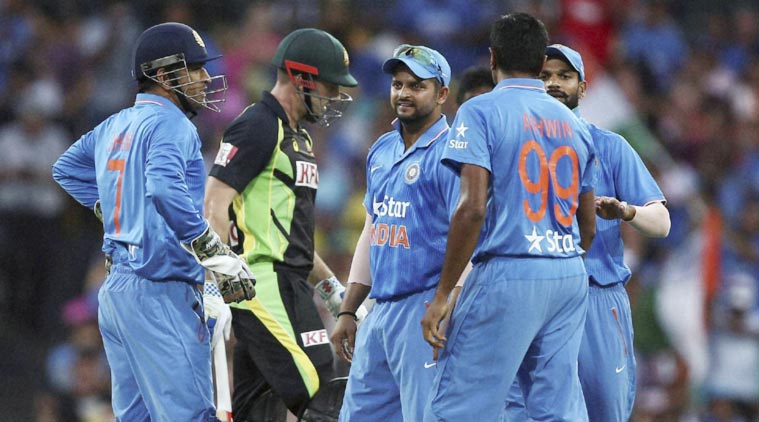 MS Dhoni stressed on building momentum from the 3-0 series win. (Source: AP)
MINUTES AFTER India blanked Australia for the first time in their backyard and topped the world T20 rankings, skipper Mahendra Singh Dhoni delivered a "great speech" in the dressing room, urging the team to "carry the same momentum" in the games leading to the T20 World Cup next month. (REPORT: India win thriller)
Also Read: 'Yuvraj can express himself freely'
"Post match, he gave a great speech, a motivational speech which lasted for more than 20 minutes," a source told The Indian Express.
PHOTOS: India complete whitewash
"He stressed on the importance of this series win and that India has never played cricket like this against Australia at their home. He said the batsmen have been on a great run and that everybody should know the importance of a whitewash. It was the first time many of them have seen such success and Dhoni wanted them to understand the significance of this series win," said the source.
Dhoni stressed on building momentum from the 3-0 series win. "He told everyone that India should now take the advantage of the form into the coming series ? three T20s against Sri Lanka at home and the Asia Cup in Bangladesh. He doesn't want the team to slip from here. He stressed that players should retain the same confidence in the next series. He wants to carry the same momentum," said the source.
Also Read: 'India WT20 favourites'
The T20 series was significant for Dhoni and the team after the 4-1 loss in the ODI series earlier, where his bowlers let him down and his form came under scrutiny. But the reversal of fortunes after the fourth ODI appears to have silenced Dhoni's critics for the time being.
Also Read: 'Yuvraj must for WT20'
Team director Ravi Shastri, too, chipped in with a small speech, where he complimented the 'tigerish' spirit of the players.
"He told them that none of the past players, not even the greats of Indian cricket, could achieve what they have. He said that India played a hard brand of cricket against Australia and the team gave back in the language Australians understood. Shastri said that India has never played such cricket before and it will leave a great mark on world cricket. He said India was always looked upon as a team that did well in the sub-continent, but this team will change the mindset," the source said.