Published on: Friday, 19 February 2016
// sports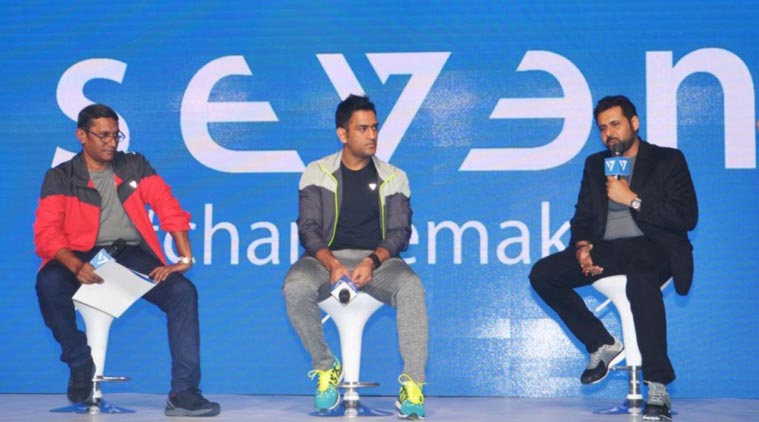 MS Dhoni at the launch event in New Delhi on Friday.
RS Seven Lifestyle (P) Ltd, a part of Rhiti Group launched its lifestyle brand, SEVEN. Under the 'SEVEN' banner, the company will manufacture and market running, training, indoor, and athletic-leisurewear apparel and footwear.
The number seven is very close to India's limited-overs skipper MS Dhoni and it was no surprise that he was announced as the global ambassador of the brand.
On the association, Dhoni was quick to spot the SEVEN connect: "Interestingly, SEVEN is also the number that I sport on my shirt, which only increases my fondness for the brand. I do hope that Seven's vision for change become a reality."
As far as his ambitions and role with the brand were concerned, the Indian skipper said, "It has always been my dream to have my own brand of footwear in the market, which offers high quality products at affordable price points for the larger masses. And that opportunity came to me with SEVEN, wherein I'm closely involved with the design and development of the footwear division, and I keep offering my inputs to the design team on a regular basis.
"I'm extremely excited to be involved in bigger capacity with the footwear division of SEVEN. I have been active from an early age and I believe it is essential to have correct footwear for performance and longevity. And I'm happy that Rhiti Group is committed to making high-quality products available at competitive prices."